We Are Growing

We have grown our operation by nearly 20% in the first two quarters of 2014 and are not looking back! We value every customer and continue to meet their needs without a CONTRACT! We have some HUGE things coming the rest of this year and we are excited about some new partnerships in the works! We have listened to our customers and added Great New Features to not only our equipment, but our award winning platform.
Garmin Integration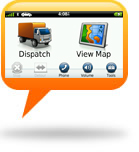 Direct to Driver Communication
The Garmin doubles as a mobile data terminal in your vehicles, while our NFT-2600 unit provides seamless connectivity to our FleetTrackPro software via a wireless mobile data network!
Our fleet Management and dispatch messaging interface enables direct-to-driver communication via in cab messaging as well as instant re-routing with "new destination" message prompts.
Hours-of-Service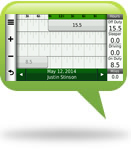 Log your Hours-of-Service (HOS) and status, Dezl keeps track and alerts you to potential violations in advance. Centralized management of driver data and login information makes managing drivers a cinch. The Dezl updates FleetTrackPro every time your driver changes their duty status; so you know how many hours they have at any time. Run log book reports whenever you want for simple, easy compliance.
With our easy-to-use web-based and mobile fleet tracking applications, you can simply and affordably improve the way you manage your fleet. CALL TODAY to speak with one of our Fleet Management Specialist!!! 855-438-4771